Office Stock Express Corner Office Workstation Desk Review
The Express Corner office Workstation desk is one of our best selling products, thanks to its flexibility, good looks, and durability. It is the ideal option for your corporate or office space, as the key piece of furniture in a home office, or for a child's study space.

Moreover, because of the ever-changing nature of the workplace today. Desks need to be modular and come with a range of options that can be mixed and matched.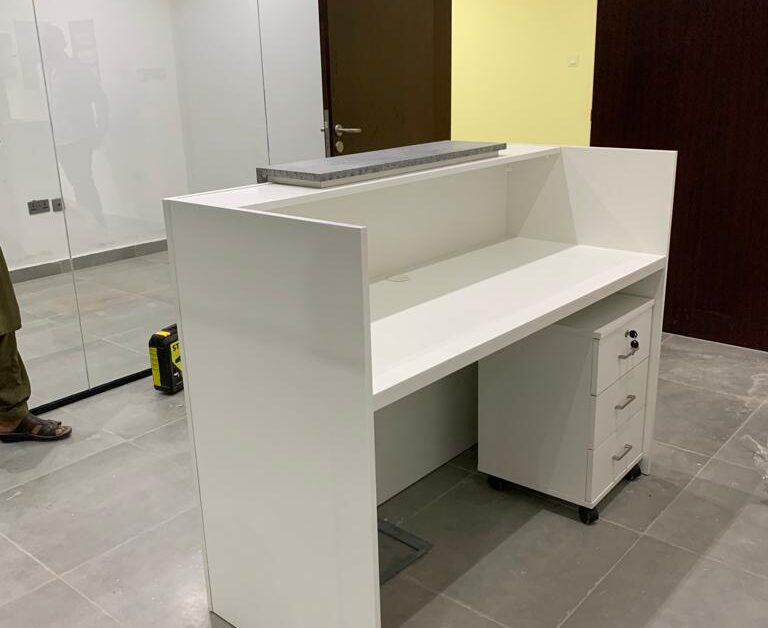 What is the appeal of our Express Corner Workstation Desks?
We've sold thousands of desks to all types of customers, from big business, government. Law enforcement, and educational facilities. As well as to people working from home. This is because the Express Corner Workstation Desk is
Modular and flexible, with many different sizes and configurations
designed to fit into a variety of awkward spaces
cherry/ironstone
ALSO available with either a wheeled or fixed set of two, three, four, also or six drawers.
Perfect for hiding cables from computers and other electronics, it has a convenient cable hole in the back corner with a cup for easy access.
Available in four attractive colours – Beech/Ironstone, Cherry/Ironstone, grey and white
Ideal for corporate office environments, home offices, or children's study areas
Choose the Express Corner Workstation if you want a desk that will a0dapt to your needs, look great in an office or home environment, and is guaranteed to be long lasting and durable for many years.
Why is the popularity of our Express Corner Workstation Desks?
We have sold thousands of desks to a variety of clients, including large corporations, the government, law enforcement, educational institutions, and remote workers. For the following reasons, the Express Corner Workstation Desk:
Flexible and modular, with a wide range of sizes and combinations
crafted to fit a variety of odd spaces
Manufactured of melamine, which is durable, appealing, and simple to maintain
Offered with a fixed set of two, three, four, or six drawers or a wheeled set.
Frequently Asked Questions about Our Corner Workstations
Because our Express Corner Workstations are so popular, we receive many questions about them, everything from what they're made out of, weight restrictions, colors, and care instructions.
Therefore, we've included some of the most frequently asked questions below, to give you a better understanding of the workstation and hopefully answer any questions also you may have had before purchasing it. If there's anything we haven't covered here, please contact us, and we'll be happy to help.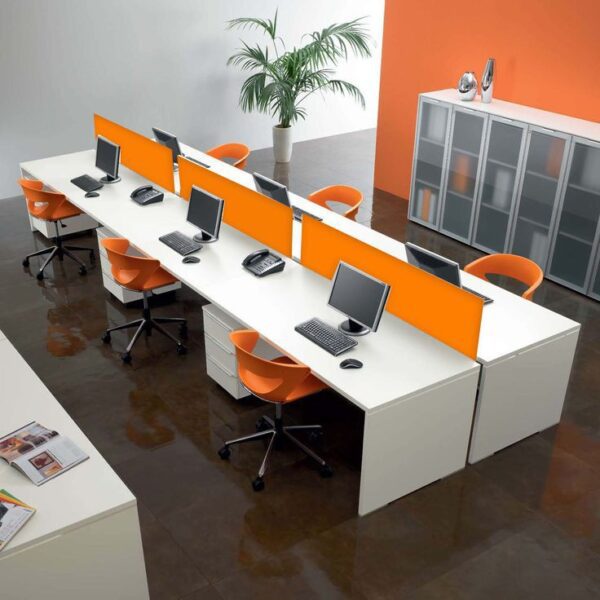 I'd like a 1800 x 1500 desk. Can I put the longer side on the left or right?
Short answer: yes, you can.
Moreover, getting a desk to fit into a particular space can be a challenge, and one of the reasons our Express Corner Workstation Desk is used. Throughout workplaces and homes across also Australia is that it is flexible.
The desk comes with a 900 millimeters x 900 millimeters centerpiece.
How strong is the desk, or does it have a weight rating?
However, while it is recommended that the Express Corner Workstation can hold up to around 100 kilos of weight safely. It may hold heavier objects, depending on the weight distribution and location.
If you have a specific requirement for equipment or other items such as medical devices. Photocopiers, and printers, please let us know so we can advise you on weight restrictions.
How thick is the tabletop?
The Express Corner Workstation Desk comes with a standard 25 millimeter thick commercial grade table top. And the side panels are 18 millimeters thick.