These days, every category of office furniture is produced in lots of different types with different features and designs. Desks and tables are one of the most important parts of every office requirements. Different desks and desks can be used in each office, depending on the decoration. But what are different types of office desks and tables you can find in office furniture stores?
Here we are going to point to some of the most popular types of them.
Office Desks and tables Better for your Office:
Reception desks: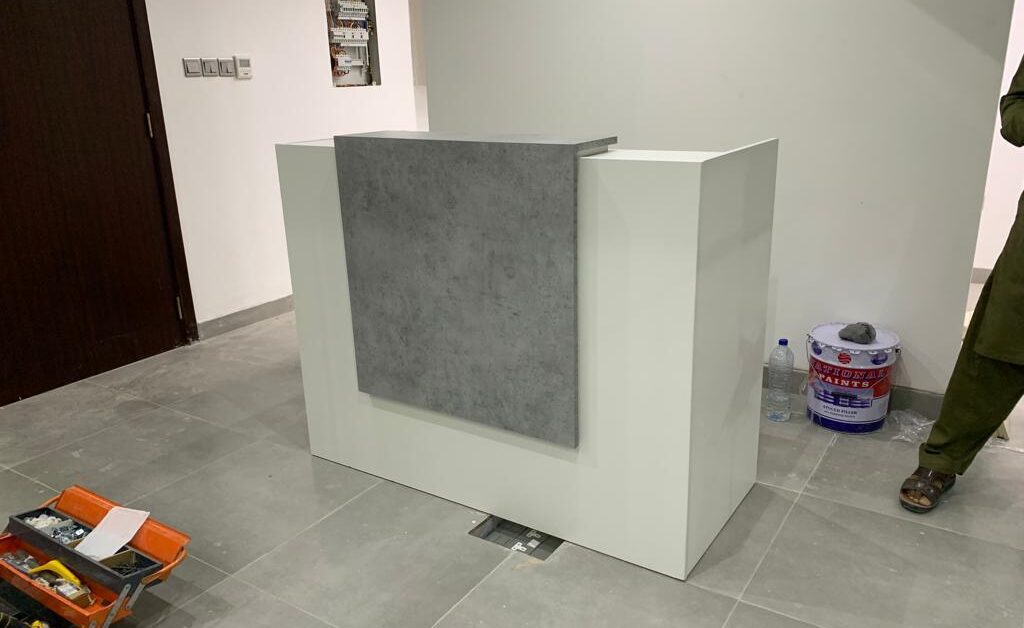 One of the important and essential parts of every workspace.
Your office reception area is your office welcome area. So, you should choose the best items for this part to attract more visitors and customers. Reception desks are produced in a variety of types, shapes, sizes, designs, and colours.
How to create a good office reception area?
When a visitor comes to your office for the first time, your office reception area makes the first impression for him. So it must look smart and attractive.
There are different things to consider when you are designing a reception area that you can read about some of them in the following:
Reception area:
In the most basic description, the reception area is one of the important and essential parts of a workspace. This section is used to greet all visitors and to provide a waiting area for them.
All reception areas have some components and furnishings in common. Some of them are:
Reception desk
A comfortable chair for receptionist
Guest chairs for visitors who should wait for a meeting
A table for guests
How to choose the right desk for the reception area?
Fortunately, the reception desks are in a lot of different designs, sizes, styles, and…
However, choosing the right office reception desk depends on several points. For example:
Dependent on your office reception area, you can choose different office reception desks.
Some offices buy a reception desk for a receptionist and an accountant. Therefore a reception desk with an extra surface is required.
It is better to choose a desk for your reception area that fits your office decoration.
What is an appropriate chair for a receptionist?
A receptionist needs to feel comfortable in his work time. Therefore, it is important to choose a comfortable and appropriate chair for your reception area.
A mesh chair, an ergonomic chair, or a leather chair can be a good item for the receptionist chair.
Visit Reception desks and chairs:
For visiting different types of office reception desks and chair, you can join the Salamuae website.
Height adjustable desks: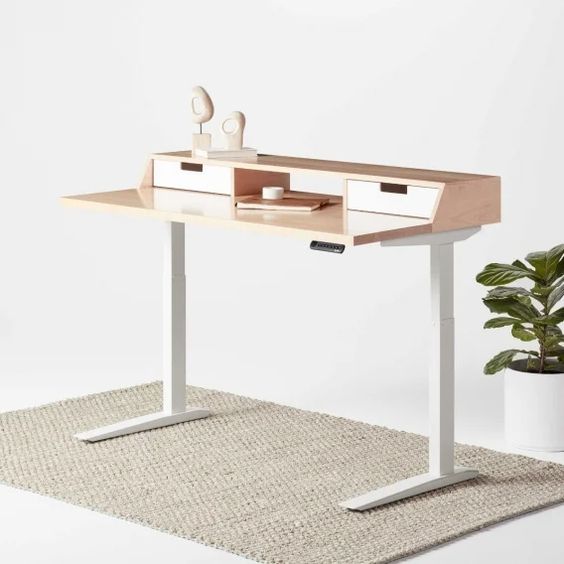 If you are an employee or you need to spend about 8 hours a day at your desk, the height adjustable desk is a suitable desk that can protect your body health.
This desk lets you do your jobs in sitting or standing mode. Also, you can customize your desk to the desired position.
Executive desks: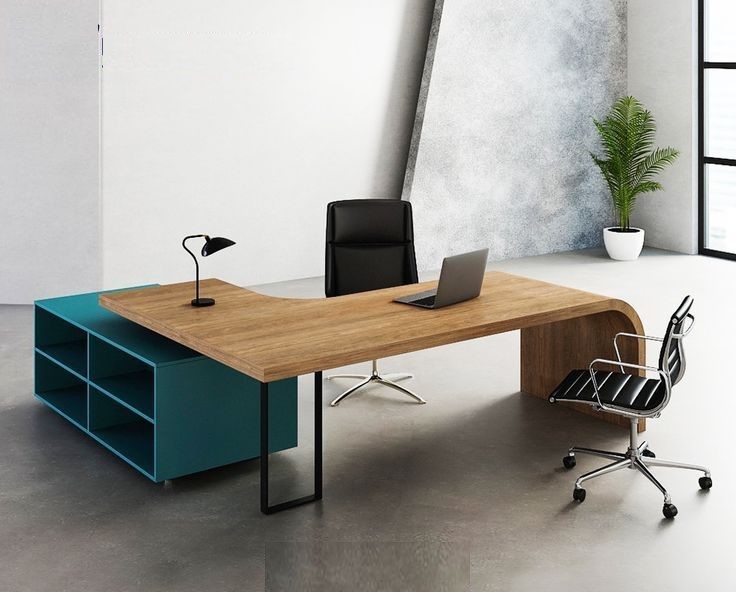 Office executive desk, a popular office furniture item
Although these days there are lots of different office desks you can choose for your workspace, the office executive desk is still one of the popular types of it.
Of course, The office desk is one of the important items at your work. If you like to choose the most appropriate desk for your workspace, you should consider some different points. For example, if you are a graphist, so you will need some extra surface. Or if you are a receptionist, you will need some extra storages. So you should choose a desk that has extra space. Also, you can read this article to choose the right desk for your office: Office desks in Dubai. In the following, you will read about some features of the executive office desk.
An executive desk features:
This is a famous type of office desk. An executive desk can optimize your office space. Because it can fit into corners and use that previously unusable space. Additionally, this office desk provides an extra surface for users. So it can be a good choice for every user who needs more space, like graphist. Fortunately, most types of executive office desks have some extra storages under them that help users keep their documents and valuables more secure.
Different types of executive office Desks and Tables:
This office furniture desk is produced in a lot of different shapes, sizes, and designs. The L-shaped office desk and rectangular office desk are two more popular types of office executive desk.
Where can you find various office Desks and Tables?
There are different office furniture stores in Dubai. Salamuae is one of these stores in Dubai. Salamuae provides office desk in lots of different types, shapes, sizes, and designs. You can join the Salamuae website and visit different desks you can use at your office.
This is one of the most appropriate desks for the office environment.
You can find the executive desk in different types, like rectangular, L-shaped or some others.
Most of these desks have storages under them that provide you with a secure place for your documents and valuables.
Meeting tables: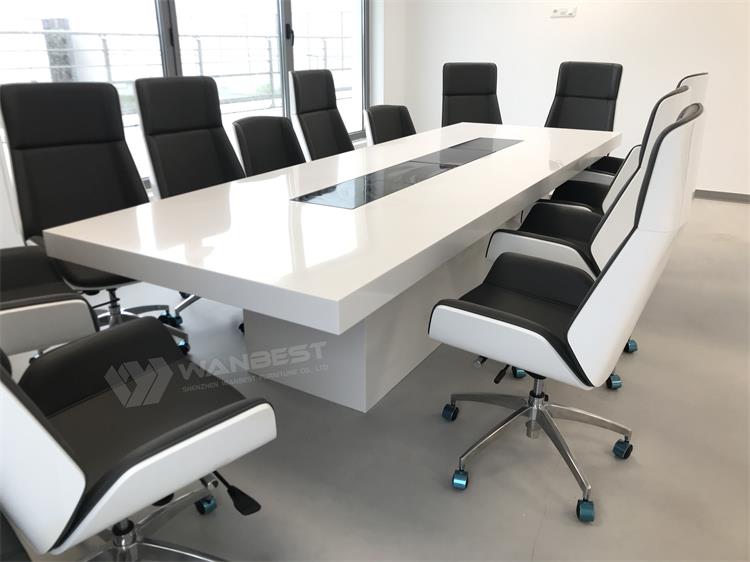 Most of the offices need space to hold their meetings. So, these days, the meeting room is one of the important parts of workspaces.
of course, your meeting room requires a meeting table.
On Salamuae website you can visit different meeting tables for your workspace. Also, it offers all other categories of office desks and tables to you.
We hope this article be useful and help you to find the appropriate office furniture for your office.
Call us now for top-notch Office Furniture in Dubai.
Call or Whatsapp: +971 56111 6948
Email: quote@salamuae.ae
Visit Our Facebook page Salam UAE